Should you put your prices on your photography website?
That's a debate that rages throughout forums, Facebook Groups, and during photography meetups…
Does it even matter? What difference can it make?
You'd be surprised because this could be the reason you're not getting more than a handful of inquiries a week… maybe even a month.
In this blog, I'm going to cover:
Why posting your prices might be killing your inquiries.
What to do instead of posting your price list
Who might be a good candidate to post their price list
Should you list your prices on your website?
The answer is… it depends!
Unless you're getting 60+ inquiries a month… don't bother.
You're going to ensure you get fewer inquiries in the future and you'll miss out on vital list building opportunities, phone time, and the ability to get better at your "pitch".
You might be thinking; but Humberto, my friend says to list my prices so that people who aren't serious about buying, don't waste my time.
I get it… but if that's coming from someone with less than 1k on an email list, who gets less than 60 inquiries a month, and grosses less than 10k per month, it sounds more like a talking point and a badge of honor than practical advice.
Bottom line, do not put your prices on your website unless you legitimately CAN afford NOT to talk to more prospective clients and don't need extra inquiries or bookings.
In case you're wondering, I do also practice what I preach. I do FB and Google advertising for photographers that get 300+ inquiries per month and I still don't put their prices on their website. If you want to see how we use Facebook Ads to grow In-Person Sales Photography Businesses you can click here.
"But Humberto, I don't want to waste time with unqualified leads! If they don't call me after seeing my prices, they're cheap and won't pay me anyways."
Speaking of pricing, do you even IPS? Here's an amazing (free) In-Person Sales Price List you can modify and make your own in under 3 minutes. It even includes a tutorial.
Wrong… but probably true.. for you. If you really think that, that'll become your reality.
No amount of copywriting, images, or video can make up for the personal connection made during a phone call.
The ironic part is, the same people with prices on their website, are probably the ones spamming Facebook groups about how everyone is cheap and only cares about prices! They should if that's the only thing that you compete with or makes you stand out.
If your prices are on your website it's most likely why your photography "neighbor" probably has 2x as many bookings and doesn't touch your quality of work.
If you're business checks out and meets the above requirements then you might want to know how to go about posting your prices:
A good starting point would be to keep it simple with "sessions start at x", "prints start at x", and "packages start at x".
It's a good idea to be direct and simple.
P.S. – One good way of demonstrating the elegance, prestige, and value of your brand is by actually taking a proper portrait of yourself for your website and by displaying the products you produce. The quality of your work and the appearance of your subjects and locations also play an important role in the perception of your brand. (Even more so than a dang logo!)
Here's a killer landing page we designed for American Vixen Boudoir, the best Boudoir Photographer in Jacksonville, Florida
Can you guess her average sale? Post your thoughts in the comments and tell us if you're going to keep or remove your prices.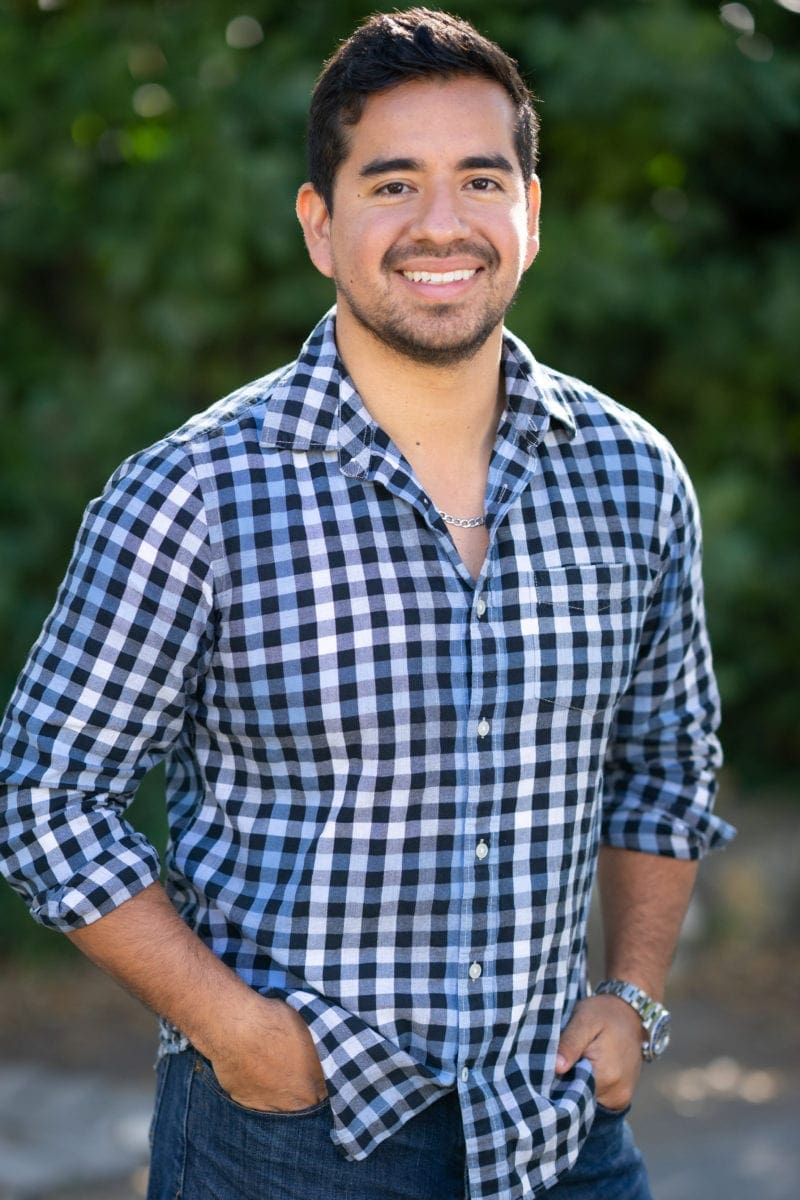 Humberto Garcia is the world's leading photography business growth expert.
Founder of Photography to Profits and high-performance coach to multiple 6-figure photography businesses. Humberto coaches photographers from his special operations military experience and photography sales and marketing experience. After years of high performance in Marine Special Operations and building businesses, he knows what works.