How To Get Your First 1K Followers On Instagram
For many, photography is simply an art form – a way to express yourself or to see the world in a new light. But for others, photography is not only art, but a business. They enjoy taking pictures, but want to make a living from it as well. For those people, it is important to promote your photography skills, and one of the best ways to do this is through Instagram. Instagram is a powerful tool for photographers looking to promote their business, but in order for this to happen, you need to accumulate followers.
The Secret To Growth Hacking
In order to grow your Instagram follower numbers, there are three things that you should focus on. First, you need to determine the purpose of your Instagram account. Are you trying to promote your real estate photography business? Do you want people to see the portraits you take? Or do you just want to promote your photography skills in general, and include all sorts of different pictures?
Once you've narrowed down what you want to do with your account, the next thing to do is decide how you want to track success. Follower count is a great start, but you can go a little deeper. Gaining 10,000 followers doesn't help if none of them are interested in your business. So instead, consider tracking the number of "likes" you get, how often people comment, or how many gigs you obtain directly through Instagram. Then, keep track of your results over time, so that you can see if you are improving.
The third thing to focus on is promoting your account. While there are ways to attract attention through Instagram itself, you'll want to use other means to draw people in as well. Send out a link to your Instagram page through your email list, your Twitter followers, and your Facebook fans. Have a link directly on your website, as well as on your business cards. The more places you can put your link, the more likely it is someone will begin following you on Instagram.
5 Ways To Engage With Your Audience
Inside the Instagram app, it's not enough to simply post every photo you take and hope that you get noticed. You also need to engage with your audience. There are 5 ways to do this:
Post attention-grabbing photos. Instagram is a place for your best work – photos that make people pay attention and want to follow you for more.
Use popular hashtags. Hashtags are a great way to include your photos among popular topics. For instance, if you have a picture of the New York City skyline, and you tag it "#NYC", anyone searching that hashtag will see your photo. Use as many relevant hashtags as you can for each of your photos.
Use hashtags to find followers. Chances are, other people in this niche will be using the same hashtags as you. Look at their accounts, and who is following them. Then follow those accounts and their followers to get them to notice you.
Comment on other pictures. Don't stop at just following another similar account. Comment on their pictures and engage with them. This is a great way to get them to follow you back, and to form good business contacts.
Be persistent. Post at the same time every day, so that your users start to expect it from you. Post at optimal times, rather than in the middle of the night, to ensure more people see it.
1 Thing You Have To Include In Every Post
In every single one of your posts, you should include an action that you want your followers to take. It could be as simple as asking for their feedback, or contacting you to learn more about one of your services. Don't settle for a boring description of the photo, but rather use it as an opportunity to ask your audience for something.
The Formula Of Creating Buzz
Ideally, you'd like to create some buzz around your work. To do this, you need everyone talking about your work at the same time. This is hard to achieve, but not impossible. First, you need to think about who it is you want discussing your work. Other photographers? Models? Real estate agents? Magazines?
With your audience in mind, you want to start targeting them. Adjust your descriptions or the photos you post to suit that audience. Also consider partnering with micro-influencers (people with 1k-100k followers). These accounts typically have engaged followings, and are a great place to promote your work. Find some micro-influencers in the niche you're after, and talk with them about promoting your work. If you can launch a few of these campaigns at the same time, you'll start to create buzz in your industry.
Tips To Promote Your Content
There are a few more tips to keep in mind when it comes to promoting your content.
—> Don't go overboard with promotion. You want your account to be authentic, and if you spend all of your time promoting your services, it will turn people off. It's okay to promote your services every once in a while, but try to focus on the work you produce instead.
—> Create your own hashtag. This is a great way to stand out from the crowd, and to get people involved in a conversation you're starting. Make your hashtag unique and easy to remember, then start adding it to your photos.
—> Look into paid options. While there are plenty of ways to promote your Instagram feed through free means, there are also paid options. You can run ads or pay micro-influencers to promote your pictures. This will all depend on your goals and your budget, but the option is out there if you decide it's right for you.
Harness The Power Of Instagram
When used properly, Instagram can quickly become the most powerful marketing tool for any photographer. All it takes is a little bit of promotion, and knowing what and how to post your work. By following the advice above, hopefully you'll have your first 1K followers before long, and be well on your way towards growing your business.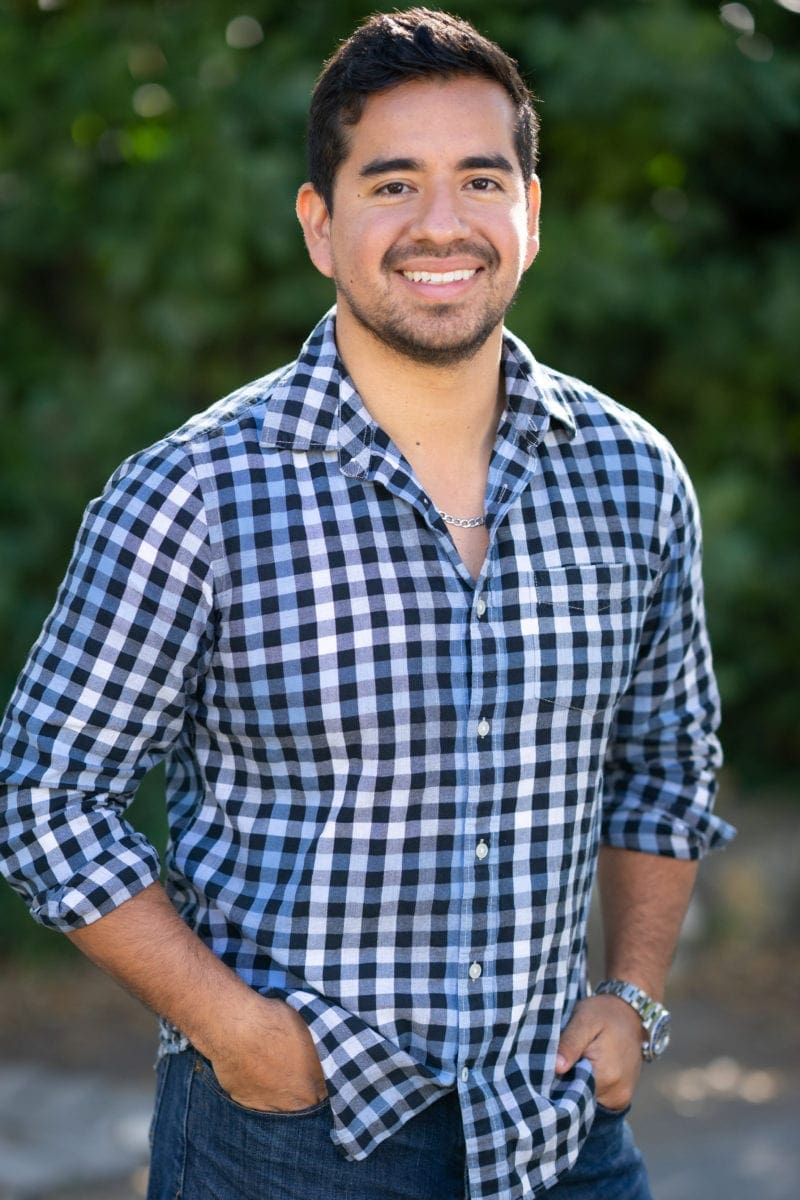 Humberto Garcia is the world's leading photography business growth expert.
Founder of Photography to Profits and high-performance coach to multiple 6-figure photography businesses. Humberto coaches photographers from his special operations military experience and photography sales and marketing experience. After years of high performance in Marine Special Operations and building businesses, he knows what works.