I didn't get good results from my first foray into Facebook Ads.
I couldn't track the results from my Facebook Ads. Were they really working as well as intended—or at all?
Facebook Ads felt like little more than a waste of time.
Then, I discovered these key details about Facebook Ads, and they changed my outlook on the entire process. If I had known these things before I ran my first Facebook Ad, it could have completely changed the results I was able to receive.

Item #1: Never Run Ads Without the Pixel
A Facebook pixel is an analytics tool. It tracks site visitors, retargets them on Facebook after they've visited your page, and lets you get a better idea of what they're doing on your site when they return. This simple tool makes it far easier for you to track visitors to your website and keep an eye on the effectiveness of your ads. Never run a Facebook Ad without the pixel!

Item #2: Define Your Audience Before You Start
Facebook Ads offer the benefit of highly targeted advertising campaigns that focus on exactly the clients you want to target. In order to effectively target those clients, however, you have to know who they are! Who needs your products or services? Facebook Ads allow you to define a wide range of factors about your target audience, including:
– Age range
– Gender
– Interests
– Geographic area
– Education level
– Job title
– Relationship status
– Children (or a lack thereof)
Facebook Ads can also be built to specifically target people who have already visited your website or expressed an interest in your photography services.

Item #3: Craft the Right Message
What are the needs, wants, desires, or fears of your target audience? How can you speak to them? When you define the main point your audience is dealing with, you're able to craft a message that will hit home and speak directly to them. Make sure you keep in mind what your audience really wants from their message. What attitude will speak to your audience? Are they looking for a funny message, or do they prefer something more serious? When your message is crafted specifically with your audience in mind, your ad will become much more effective.

Item #4: Choose the Right Campaign Type
Facebook Ads offer a wide range of different placements and types. In fact, it can quickly become overwhelming as you consider all the options available! Carousel ads, link ads, boosted page posts…how do you choose? Consider several factors to select the campaign type that's right for you.
– Who are you targeting with your ad? Are you planning to target visitors who have already visited your site, which might be best served with carousel ads, or visitors who like your page, who might benefit from boosted page posts directly in their newsfeed?
– What is the goal of the ad? Are you attempting to bring in specific visitors or types of clicks? Do you simply want to raise awareness about your page or your brand? Do you want clients to interact with your ad? All of these things can play a part in the campaign type that's right for you.
– How much content do you want to share in your ad? Carousel ads, for example, may offer a wider range of content.
– What type of content are you displaying?

Item #5: Provide Valuable Content
Creating ads isn't just about throwing out an enticement for potential clients to visit your website. Today's potential clients want valuable content that will help establish your authority and build their trust in your company. Try some of these key content types:
– Video content, which has the potential to receive higher share rates and even go viral
– Blog posts, which can provide a wide range of information that clients can take in at a glance
– Infographics, which will gain links back and help establish clear information for your clients
When possible, make sure that your content offers something that isn't offered by your competitors. Your goal is to go the extra mile, providing that something "more" that your competitors aren't already including as part of their promotional material.
Item #6: Target the Right Area
Geographic ad targeting is more critical than many advertisers think. You are a local photographer and want to target potential clients in your immediate geographic area, since they're the ones who are the most likely to schedule a call with you. Consider:
– Where are the majority of your clients located?
– What geographic range is most convenient for your clients? 
– Is there a specific area where you're trying to expand your business?
Even large photography businesses can benefit from geographic targeting for your ads. 

Item #7: Go Beyond Basic Demographics
Your buyer personas automatically include certain specific demographics: age, gender, and educational level, for example. When you create your perfect audience, however, go beyond their basic demographics and consider their psychographics, too: their basic interests and the types of behaviors they engage in online. Your clients' other interests will tell you a great deal about how likely they are to appreciate your content.

Item #8: Create an Email List
Your Facebook Ads are an excellent way to start building connections. Bring your client from Facebook straight to your landing page, where you can collect key information from them before they move forward. Collecting an email address will allow you to get back in touch with potential clients who are genuinely interested in your photography. It's a great way to make that next connection with client on a different platform.
Item #9: Remarket with Active Campaign
Remarketed ads appear across a wide range of platforms, following client even as they visit other websites. With Active Campaign, you can target clients who have not booked a call with you. Remarketing often catches clients who have viewed your content in the past, putting them back in front of them. Typically, remarketing refers to strategies like email, but it can also be used on Facebook by employing retargeting options. The sooner you re-engage with a potential client after they've visited your site, the higher the odds that they'll follow through on those calls.
Item #10: Take Advantage of Retargeting
Retargeting gets your ad back in front of clients who have visited your website in the past—and it's where the real money is in Facebook Ads. When you retarget ads, you're going after clients who have already checked out your photography and, in many cases, considered making a booking a session with you. Retargeting catches clients who have taken a look at your website, but who haven't followed through on their browsing.

Item #11: Test Everything
Test, test, test! Even the smallest details, from your headers to your target demographics, have the potential to substantially impact the success of your ad campaign. Make sure that you're constantly testing your results. This might include details like:
– When do you post your campaigns? Is there a specific time of day that's more likely to earn you clicks or conversions?
– What type of content do your users respond to most?
– What colors, images, and other content appeal most to your clients?
There are a wide range of guides available on the internet (including this one!) that claim to be able to solve all of your Facebook Ads problems. While those guides can offer advice and useful strategies, they can't tell you exactly what your potential clients will respond to. Do your own testing to discover which methods work best for your unique users in your current situation.
Bonus Tip: Combine Your Strategies
Your Facebook Ads don't stand alone. They're just one piece of the puzzle as potential clients put together their impression of your brand and their opinion of your content. How else are you advertising? Your Facebook Ads should be one key piece of a much larger puzzle. This includes your Google Ads, Pinterest and Instagram ads, SEO strategies, and more. None of your strategies should stand alone. Instead, build a comprehensive plan that integrates all of your content offerings.
"If only I'd known then what I know now…" Like many advertisers, I have plenty of regrets about Facebook Ads gone wrong. Fortunately, since then, I've developed a far better understanding of how Facebook Ads really work and how to create better ads to help reach my target audience. Learn from my mistakes and my experience to help improve your ad presentation.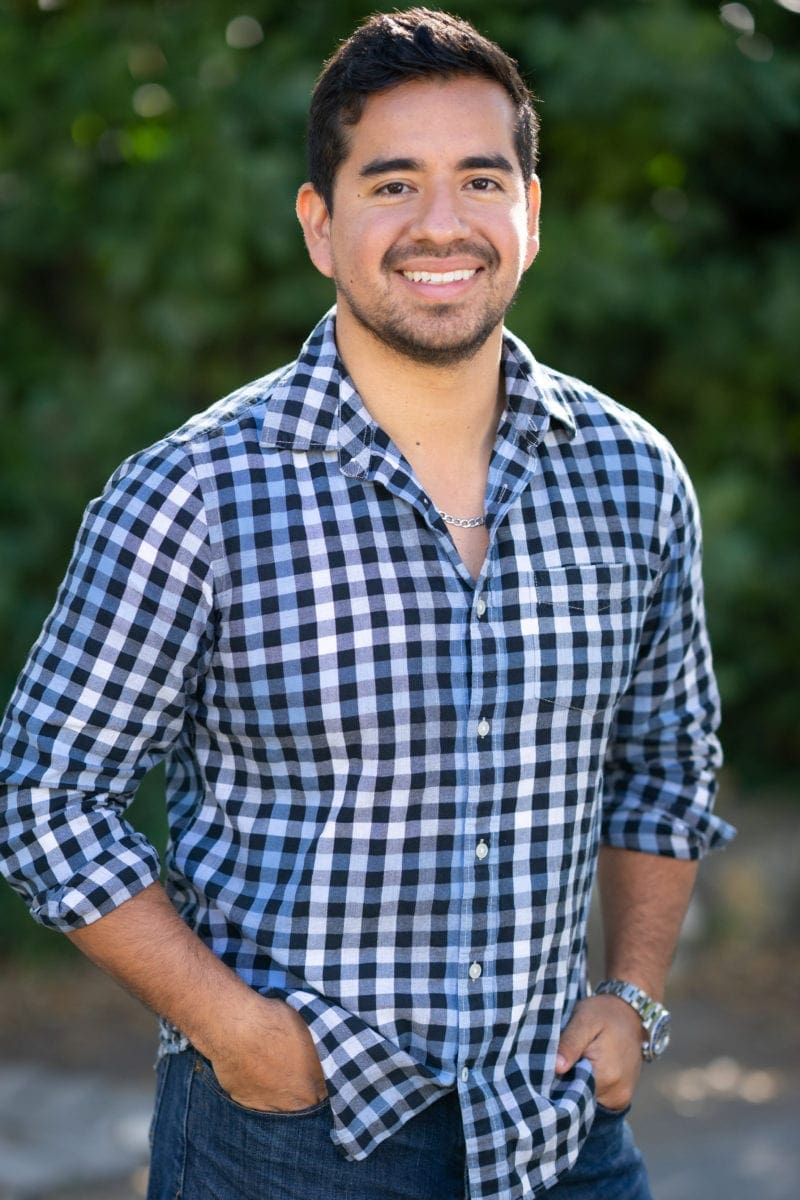 Humberto Garcia is the world's leading photography business growth expert.
Founder of Photography to Profits and high-performance coach to multiple 6-figure photography businesses. Humberto coaches photographers from his special operations military experience and photography sales and marketing experience. After years of high performance in Marine Special Operations and building businesses, he knows what works.