Generally, mini photo sessions tend to do more harm than good for a photographer looking to grow their business. This is especially true for those just starting to establish themselves as professional photographers.
Today, I'm going to show you how mini photo sessions can damage your business, and then I'm going to share the secret to making them work for you.
By understanding how mini sessions can set you back, you can make sure you don't fall victim to bad practices and poor business decisions.
#1: Charging For Mini Sessions Hurts Your Brand
A common misconception many photographers have when deciding to offer mini session services is that they're penalty free brand expansion.
Many photographers new to the business fall under the impression that hosting several cheap mini sessions will generate BUZZ over their services and, in turn, bring in those first few clients they need to really build some momentum.
DON'T let yourself fall into this trap!
While this might be true to an extent, those bookings are actually setting you back in the long run. Clients will associate your value as a photographer to your mini session prices…which aren't very high.
Pitching these low prices might get you a some revenue in the short term, but they'll cost you thousands in potential sales in the long run.
If you're going to charge for your sessions, it's better to start off strong and make sure you book your photography shoots at the rate you're worth.
#2: High-Value Referrals And Repeat Clients Will Disappear
Okay, so let's say you just wrapped up your 5th mini session of the month. You're excited for the potential referrals and the client is happy because they got a session with you for next to nothing… but what happens next?
BEST CASE: You get those referrals, but they're expecting the same low prices their friend who referred them received. You'll try to offer them your higher retail sessions but eventually, we know they'll either bring up your mini session or "get back to you".
WORST CASE: They walk away with the cheapest package you offer and guilt you out of some additional digital copies.
So ask yourself, is the short-term return you'll get from booking mini sessions really worth your time and brand quality? If you build a brand on low prices, your referrals will come to expect low prices from you as well…
Don't be the Walmart photographer of your area; scratch those VALUE mini sessions from your offered packages NOW!
#3: Don't Get Rid Of Mini Sessions, Make Them Free!
Nope, it's not that crazy! Like I mentioned before, there's a method to this madness.
Most photographers cringe at the thought of giving their work out for free, but believe it or not, NOT charging for your mini sessions is your best move if your endgame is quality referrals and a solid portfolio.
Are you a family photographer? Offering a free mini session to a photogenic family might get you the photographs you need to impress and attract the next family looking to book a full session. The same holds true for newborn, boudoir, and all other forms of photography. A strong portfolio goes a long way, so take any opportunity you can to grow it!
On top of that, offering free mini sessions also puts you in a good position to ask for reviews, testimonials, and referrals! I can tell you from experience that most, if not all, clients will be more than HAPPY to give you a spectacular review for an AMAZING mini session… maybe they'll even tag you in a few posts.
At the end of the day, you have nothing to lose by offering a few free mini sessions. You build your portfolio, generate quality referrals, and most times you'll even have those same mini session clients love your work and come back and pay for full sessions.
Give it a shot, or a couple. You might be surprised by your results!
Comment below if you've had success giving away your mini-sessions!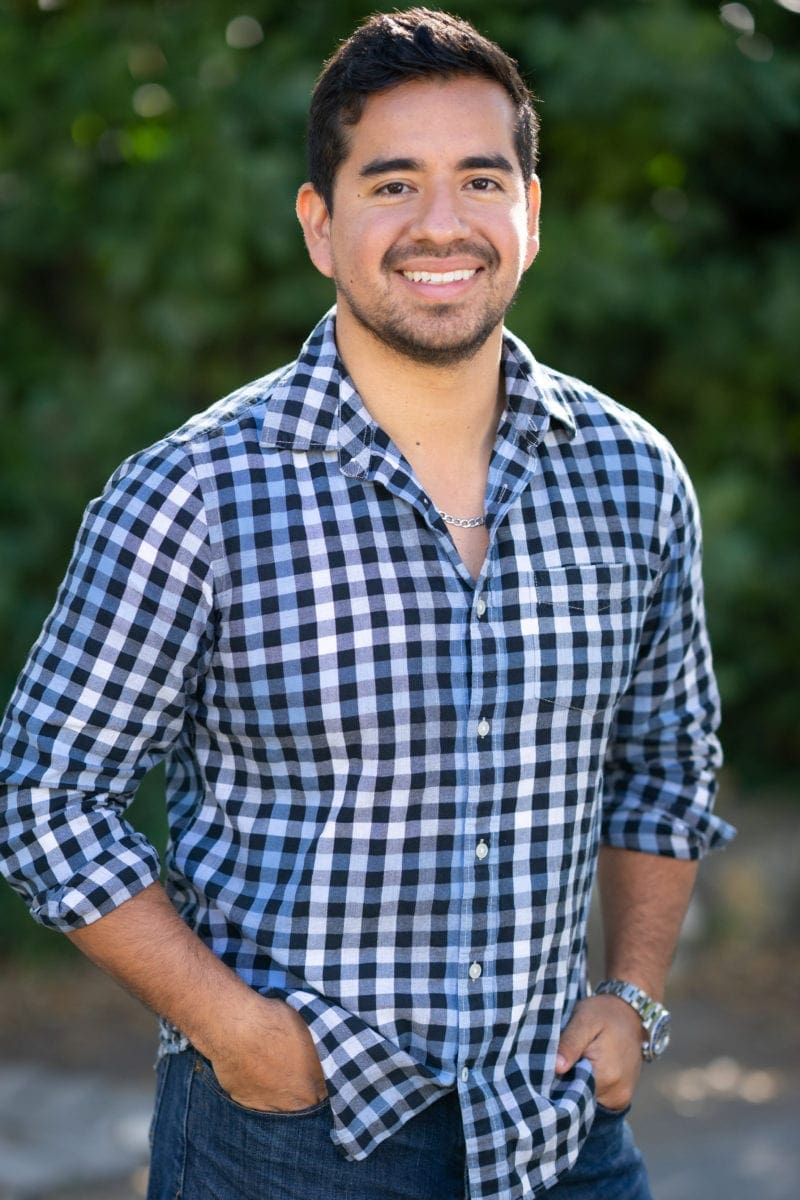 Humberto Garcia is the world's leading photography business growth expert.
Founder of Photography to Profits and high-performance coach to multiple 6-figure photography businesses. Humberto coaches photographers from his special operations military experience and photography sales and marketing experience. After years of high performance in Marine Special Operations and building businesses, he knows what works.