3 Step Guide to Using Natural Light To Your Advantage
Natural lighting is hands down the best way to illuminate your photographs. The way the light looks in pictures is the best you are going to get. Cloudy days actually make for better photos as well because the shadows on the subjects are minimized. Natural lighting makes photos look better in many ways and there are several techniques you can use to make your photos look perfect. Here is a three step process for getting the best natural light for your photography. Your wallet will thank you when you avoid spending lots of money on expensive indoor lighting.
Step 1 -Diffuse intense light
If you do happen to get bright and sunny lighting on the day of your shoot, don't worry about it. Using a scrim behind the person will block a lot of the sunshine out. It is a great way to diffuse the light naturally and can always be used over and over again as part of your setup. Another great way to diffuse the natural light is to use a cover or shade to evenly distribute the light over the subjects. Often times photographers will also use a light reflector that will add illumination to the areas that need it. In this case it is good to have a third party there to hold the reflector in the right place. As we mentioned earlier, cloudy days make for the best pictures. Intense sunlight exaggerates shadows and makes facial features look larger and less flattering. Having great lighting doesn't have to cost an arm and a leg. Once you are set up with the proper materials and your window shades are open, you will be ready to make some wonderful photos of those high school graduates, holiday family portraits, or happy engaged couples looking to display themselves in photographs – with the best lighting possible.
Step 2 – Determine the color of the light
Once you are all set up and the light looks just perfect, you are ready to determine the color and quality of the light you are working with. Generally speaking, light tends to fall into two categories: warm and cool. Once you determine whether the quality of light falls into the warmer, red category, or the cooler, blue category, you can make some more important adjustments. There are some color filters that can purchase to help with problems that can arise from either too much warm or too much cool lighting. Most of the time, however, cameras do not adjust for these changes in light. Getting the right white balance in your photos is very important for the look and composition of the picture. Ideally you want the photo to be well balanced and this requires that you pay attention to the warmth of the light. For basic portraits try to make sure you get the balance just right and you will have a better chance of capturing the exact image you want. Touching up photos afterwards is always an option if you can't get it just right.
Step 3 – Finding the best angle
The direction that the light is coming from will definitely impact your photos. Whether you have a skylight, multiple windows (or just one big one), or choose to use backlighting (with the light source behind the subject), you will want to make sure that the light makes the subjects look as best as possible. The positioning of the people in the portrait is also equally as important. You want them to be right in the thick of things – in the very center of the light that is offered. Have them try different positions and angles until you get everything just right. Your camera will likely be in the same place on a tripod, but you can play with this a little bit too. As long as everyone is completely visible and the light on them is looking good, you can't go wrong. In older photographs you will notice that people didn't smile. This may be due to the condition of their teeth or maybe they were just not that happy. Make sure your subjects smile for the camera.
So we have gone over some of the important factors in using natural lighting to create the best portraits. As long as your setup is clean and your camera is of high quality the rest is in your hands, literally. Remember that the job of the photographer is to capture the essence of its subjects. You want their true emotions to shine through. Composition, lighting, and balance are all very important, but without a beautiful backdrop and a fantastic looking foreground you have nothing to work with. Photography has evolved greatly over the years. From still-life to action and travel photography the world of pictures is vast and exciting. Don't spend your hard-earned dollars on artificial light. Open the shades, determine the quality of the light, and get the right angle. Portraiture is unique and requires a lot of creativity and skill to capture the perfect moment. Be prepared with your lighting. The light in the picture can make or break the entire photo. If you want to be a pro get more information about natural lighting and the basics of photography. A picture's worth ten thousand words.
For more information about photography and lighting, check back with us. We are here to make your photography look stunning, and make people happy. Have you ever received that holiday card that looked so good that it looked fake? Or maybe it was terrible because the lighting was poor or the moment just spelled disaster. Those ones are funny too. Whether you shoot family photos or photograph high-end fashion – lighting is the key factor. Capturing the perfect moment takes practice and skill. Forget the fake lighting and say cheese!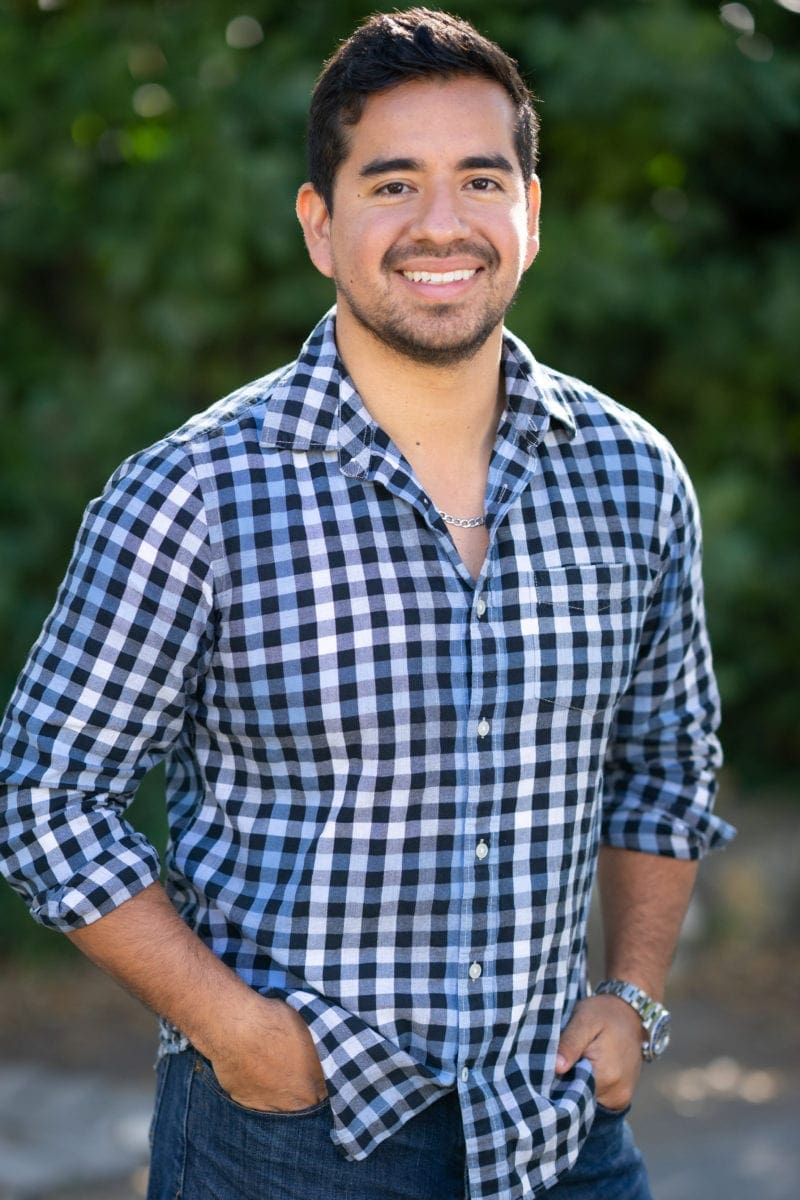 Humberto Garcia is the world's leading photography business growth expert.
Founder of Photography to Profits and high-performance coach to multiple 6-figure photography businesses. Humberto coaches photographers from his special operations military experience and photography sales and marketing experience. After years of high performance in Marine Special Operations and building businesses, he knows what works.