How do you get in front of hundreds, even thousands, of potential clients without paying for ads or doing a crazy choreographed dance on TikTok?
Looking at the launch of Disney+ reveals a strategy most major corporations do… but few small businesses attempt.
How is Disney marketing Disney+ to millions of potential customer and how can you use this strategy?
If you're a Verizon Wireless customer you already know what I'm talking about.
If you're a Star Wars fan, you've already taken them up on the free year of Disney+.
The answer is integration marketing.
What is Integration Marketing?
Integration marketing simply means finding related businesses that serve your ideal client and integrating your offers, services, or information into their business or vis versa.
Verizon Wireless is the biggest carrier in the United States with over 150 million subscribers. They're also expensive. That means consumers that aren't as price-sensitive as their T-Mobile or MetroPCS counterparts.
You might be thinking… that's great, but I'm not a Fortune 500 company… how does this apply to me?
You might be surprised! Some photography-related examples include being the photo booth vendor for a venue. Being the go-to hair and makeup artist for a boudoir photographer. The designated headshot photographer for a dating or career coach. And that's just the start.
You get the idea. Find a related business and start feeding each other clients. Harkening back to bio class, it's a symbiotic relationship, you both benefit!
The Dream 100
But how do you get started? That's where Chet Holmes' Dream 100 strategy comes in. If you want to read a killer book on it, check out Dana Derricks "Dream 100" Book.
Your Dream 100 is the list of 100 influencers, businesses, service providers, product distributors, or bloggers that you would most like to integrate with.
These Dream 100 must:
Share your values and beliefs
Share your Ideal Client
The integration must benefit each business and most importantly the clients!
You also want to make sure that you choose people that are your size, bigger, and even uncomfortably larger than you.
This will give you a mix of immediate and long range opportunities.
Pick too many small players… and you'll get quick results but they lack the kind of reach and impact you desire.
Pick too many big players and you may not get immediate results. So choose a solid mix.
Another good strategy is to break that list up into 4 groups of 25.
Photographers
Social Media Influencers
Stores/Salons
Bloggers
You're going to want to make sure you're building your list with a group that has your ideal client but doesn't directly compete with you.
So if you're a boudoir photographer, you're Dream 100 photographers section likely consists of wedding photographers, glamour photographers, and family photographers.
There's no excuse not to have a list of 100. If the idea of making a list that large paralyzes you, start building chunks of 20 at a time. You'll learn from each successive list you make and they'll get better and better as you refine your outreach.
Dream 100 Listed… Now What?
Just start a conversation. Create a relationship. As Hank Avink from the National Coaching League would say… Creleationship!
I'm not going to give you a script or tell you what to offer them. I have no idea. It's not going to be the same for everyone.
People are humans, not robots. Humans are not an input box that produces identical results. Not everyone will want to work with you based on the saying the same thing. Each person has different needs, desires, and goals. Act accordingly.
So you are just going to have an organic conversation. I want you to find a community, a product, a store, a brand, a personal brand, that you can go connect and integrate with.
You also don't need to pitch on the first connection. Ever heard the saying they're interesting because they're interested? Find out more about their brand and be genuinely interested in what they have to say.
If you want the best results, reach out, ask as many questions as you can to learn as much as you can about your Dream 100 group and find ways to help them and their clients.
Does that mean you can't benefit?
Of course not.
What if you offer branding photography and you're reaching out to marketing agencies and web design firms in your area? Wouldn't it benefit them to have a photographer they can send their clients to so that they get amazing photos to work with during the site build?
It also works the other way around. Maybe the same branding photographer sets up a service fulfilled by a marketing agency and you get a kickback for your referral and your client gets an amazing website built by your Dream 100.
When you approach this integration strategy with a genuine interest in helping others, everyone wins, even if you don't realize it immediately.
How do you reach out?
I'm going to keep it simple and give you a couple options and the rules of thumbs we go by inside of my business.
We reach out over 6 different platforms at least 6 different times.
Facebook Personal Profile
Facebook Business Profile
Instagram
Email
Website Form
Phone Call
Text Message
Direct Mail
In Person Visit
Linkedin
The list is endless. Find the 6 platforms you utilize the most and you believe are the most effective for both your industry and your Dream 100.
It's also not just about money…
Every interaction isn't going to result in a mind-blowing "Yes" with a windfall of paying clients. Results will take time!
For every 100 Businesses, you might have 20 conversations and 10 new relationships and 3 new integrations.
But it only takes 1 integration!
The right integration could mean consistent clients every single month… for free!
It could also be the reverse which could benefit you in a different way.
Imagine you're having problems with cancellations of your boudoir sessions.
What if you found a lingerie store that provided a $50 gift card to all of your clients so before the session they could go on a shopping spree and spend more at the store… would your client be more invested and less likely to cancel or no show?
What if you had a salon offer a discounted or free service before their session? Would that time committment and gift reduce cancellations?
Definitely!
The bottom line: You need to stay consistent!
There's no excuse not to have a Dream 100. There's no excuse not to dedicate time to this free resource of leads and potential clients.
Remember, this a long term strategy, not an overnight get rich quick formula.
I once spoke to a gentleman who built an entire business with just one integration.
A car dealership agreed to send their car buyers a letter/voucher for a portrait session a couple of weeks after they purchased their car.
When I asked the photographer how he planned to grow his business, he wanted to use SEO, FB Ads, Google Ads, and all sorts of tools that are extremely effective but weren't what his business was built around.
Of course, I think those are great platforms for marketing, but why not double down on what's already working?
When I asked how many other dealers or businesses he had this arrangement with, the answer was 0.
He was already 1/1, batting 1,000. So why wouldn't he keep doing what's already working, free, and proven in his business?
If you're already doing this, awesome, do more of it and go for bigger players.
If you're not… what are you waiting for?
If you have any questions about how to make your list, how to do this for your genre and business or how to create integrations, leave a comment below!
If you're a high-performance photographer and want to work with me directly, apply here.
If you're not part of the most badass Facebook Group for photographers… join here: https://www.facebook.com/groups/boudoirhighrollersclub/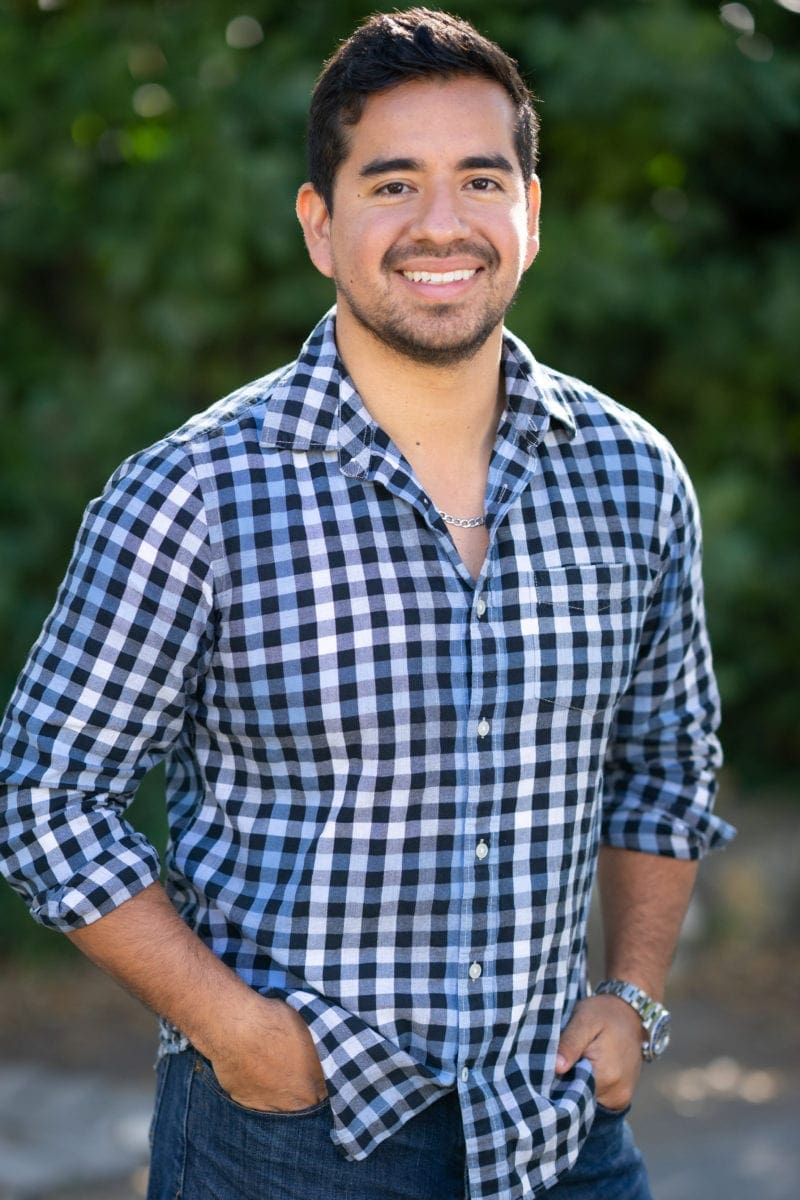 Humberto Garcia is the world's leading photography business growth expert.
Founder of Photography to Profits and high-performance coach to multiple 6-figure photography businesses. Humberto coaches photographers from his special operations military experience and photography sales and marketing experience. After years of high performance in Marine Special Operations and building businesses, he knows what works.