5 Adword Tricks to Land Your Next 5 Photography Clients
Pay-per-click ads are one of the fastest ways to get traffic. AdWords is always a good choice if you want to get new customers fast and your SEO campaigns aren't giving you the results you hoped for. SEO is worthwhile, but it takes time and results vary. If you're looking for photography customers who are ready to buy, it's crucial to plan your AdWords campaigns carefully. The following 5 strategies will help you get your next 5, and maybe even 50 clients in short order.
1. Optimize Your Landing Page
It's important to realize that your landing page is inseparable from your ad campaign. It doesn't matter how engaging your ads are if you don't have a landing page that gives people what they came for. Google also rates your campaigns based partly on your landing pages, so they're also essential for your quality rating. Here are some factors to keep in mind for your landing page.
A clear call to action (CTA). Make it easy for people to book a session. If you're sending people to a website with multiple pages, place a CTA on every page.
Relevant to the ad. Make sure that your landing pages are a perfect match for your ads. For example, if you're advertising a wedding photo special, have a specific wedding photo page. It helps if your page's headline matches your ad's headline.
Easy to navigate. You don't want visitors to get confused looking for what they came for. A highly visible menu at the top with clearly defined pages makes navigation simple.
2. Track Campaigns With UTM Codes
Google makes it easy to track your campaigns with something called UTM Codes (Urchin Tracking Module, named after the company, since acquired by Google, that developed this software). This is a technology that lets you identify crucial information about your AdWords campaigns, such as where your traffic is coming from, bounce rates, and which campaigns give you visitors who stay longer on your site. UTM codes work with Google Analytics. When you attach these codes to your URLs, you can then easily look up vital tracking information. With UTM codes, for example, you might find that certain keywords bring you a high percentage of your traffic. Beyond this, they tell you which campaigns bring you the most conversions. Don't worry if you're not a programmer and don't really understand tracking technology. All you have to do to set up these codes is to use Google's Campaign URL Builder.
3. Improve Targeting With Remarketing Ads
Remarketing or retargeting is a popular technique where you target people who have already visited your website. AdWords offers many remarketing options. You can target ads not only to website visitors but also to people who've watched a YouTube video, mobile app users, and email customers. You also have many remarketing options, such as targeting visitors of a specific page or within a specific date range. For example, if you're trying to drum up business for the holidays, you might run a campaign in December targeting visitors since Thanksgiving.
Another nice trick is to target people who've shown enough interest to check out your prices. Someone who's considering hiring a portrait photographer, for example, is probably more serious if he or she took the time to click on your prices page. While remarketing is a powerful strategy, use it with discretion. You don't want to annoy potential customers by showing them your ads too frequently. This ends up wasting your AdWords dollars. It's often best to retarget campaigns that have been successful in the past.
4. Use Call Tracking
Many potential customers who are seeking photography services are likely to call your business. This type of creative service lends itself to conversations as people may want to ask certain questions and talk to the photographer before booking a session. AdWords can be an effective way to get people to call you as well as visit your website. However, just like you need solid analytics to track website visitors, so you want to track your calls.
AdWords, unfortunately, doesn't make it as easy to track phone calls as it does website traffic. This can make it hard to know which campaigns are providing you with phone calls. For a business that often relies heavily on phone calls, your best solution is to use call tracking software such as CallRail or WhatConverts. This type of software gives you advanced tracking capabilities for phone calls. Just as UTM tracking gives you crucial insights into web traffic, call tracking lets you see which campaigns are most effective for generating calls.
5. Optimize Your Campaigns for Mobile
In 2016, mobile device usage surpassed desktop. This trend is likely to continue for the foreseeable future. This means that a high percentage of your potential clients are likely to find you on smartphones and tablets. While you still want to reach customers who find you via desktop, you definitely don't want to overlook the increasing mobile audience. Here are a few points to keep in mind.
– Make sure your landing pages are mobile-friendly. Use responsive design for your photography website so people can easily view it on any device.
– Use ad extensions. This is a convenient AdWords feature that works well for mobile visitors. Extensions provide additional information that's especially suitable for the small screens and short attention spans of mobile users. You might, for example, feature your prices, phone number, or a Sitelink that sends people to a specific page on your website.
– Target mobile users with device targeting. AdWords lets you target campaigns to specific devices, including phones, tablets, and desktop. It's worth tracking to find out which of your customers are using different devices.
AdWords is a great way to acquire clients for your photography business. While other strategies such as SEO, social media, and offline marketing are also worth pursuing, pay-per-click has the advantage of bringing you very fast traffic. Keep the above tips in mind to help you get the most out of your AdWords campaigns. As you track your results, you can fine tune your methods and get better results over time.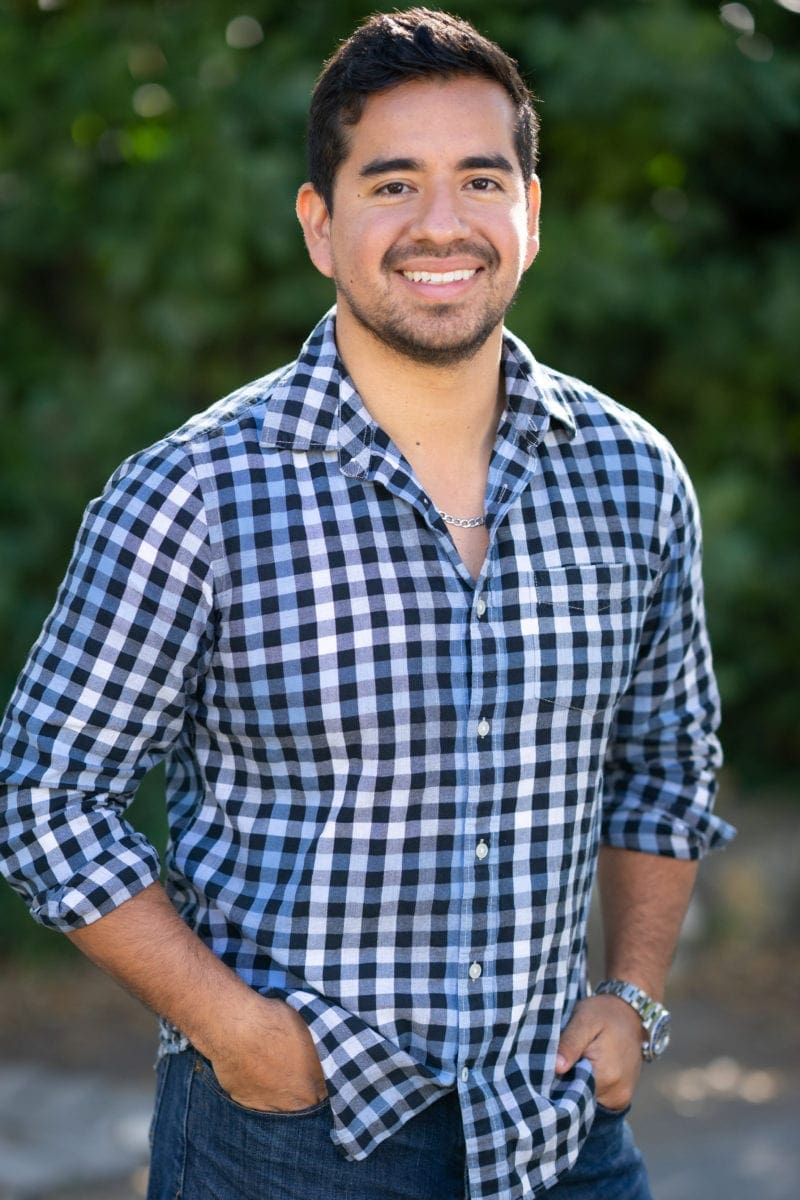 Humberto Garcia is the world's leading photography business growth expert.
Founder of Photography to Profits and high-performance coach to multiple 6-figure photography businesses. Humberto coaches photographers from his special operations military experience and photography sales and marketing experience. After years of high performance in Marine Special Operations and building businesses, he knows what works.